I think they say "don't let the truth get in the way of a good story"…It might also be said, don't let a good story get in the way of the truth. And maybe because it's my birthday weekend and I'm feeling particularly grateful, I realized I left something out of my last post that needs to be said.
And that is — I am goddamn lucky to be an artist. AND there are so many people who I wouldn't have encountered on my life's journey if it wasn't for going out and playing music. After I posted my last blog I thought about the friends I've met who have supported and cheered me on – some are fans, some are fans who became house concert hosts; fans and hosts who've become dear friends: Dan and Liz Ferguson, Clyde and Tobi Kaplan, the Hogans in Columbus, Jeff Mendez and his lovely late wife Missy, Kate Flynn and Scott Johnson, Rick and Monica Simpson, Vic and Jenn at Vines on the Marycrest, Tom and Jann Kohn- they've hosted concerts, put me up, treated me royally. Promoters, record store people, radio show hosts, book store friends. And all the talented musicians and artists I get to work with. If I left your name out I mean you too.
Maybe the truth is I feel SO lucky to get to do what I do, if anyone knew how good it was they'd go hey I want to lay down my life for…whatever it is you do. THAT is code of the road, people. What goes on out here stays out here. Unless we decide to share, but selective sharing can sometimes keep a picture alive that is a bit old, a bit tired. Artist as whipping boy. This life is AWESOME. Except when it's hard. And even then it's a beautiful thing because we never know what is gonna happen next.
It occurred to me yesterday morning I am two thirds through my life, if I get to live as long as my 95 year old father, which I honestly am not sure I want to do. If I can keep my wits about me and my health, I guess it would be okay.
Eric and I had a fun day going to the Berkshires. There'd been snow the two days before so it looked very pretty and white but the roads were clear which was good because some of the drive is quite steep and probably treacherous in the snow. It felt like we were the only car on the road and I enjoyed the scenery, it was looking like New England and Germany and Austria all rolled into one, and we even sang the Beatles "When I'm 64" for a few minutes. It was nice to take a break and just be free and silly.
I'd never been to Mass MOCA art museum and there was this Laurie Anderson exhibit I wanted to see, including her trip To The Moon which was so odd, a virtual reality excursion where Eric and I were both on stools traversing the moon and there were really scary moments and I kept thinking I'd see Eric in the lunar landscape but we were both very much alone in outer space and that was a little bit the point of the voyage, just you and the stars. There were also some amazing handmade instruments by Gunnar Schonbeck we spent a long time playing and a few other exhibits we kind of sped through because we got there a little late in the afternoon.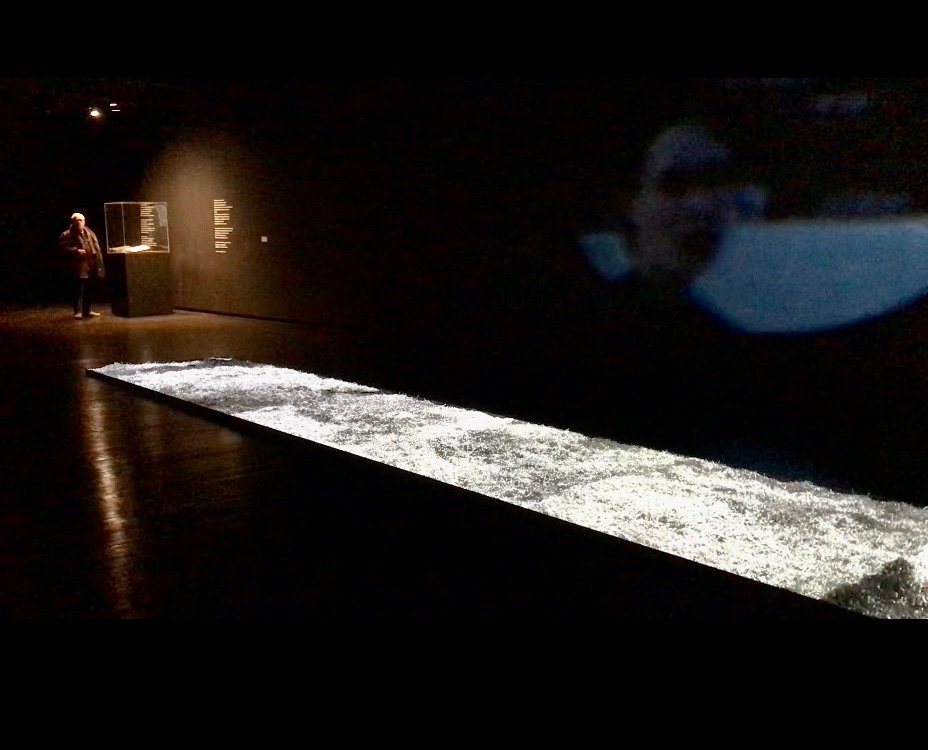 It was still a lot of fun and then we checked into Tourists, a beautiful sleek motel. All the details were just perfect, down to the heated floor – it made me so happy to just stand there in bare feet, what a treat. It had seemed a little indulgent to stay in a hotel only an hour and a half from our house, but it was so cozy and restful and we had dinner and then watched Bradley Cooper's A Star Is Born which I've resisted the few times I've encountered it, but maybe it was the setting, I gave in a little. Eric and I have watched the Babs and Kris version so many times it's kind of hard to live up to our devotion to that film but this time I felt moved.
And to cap things off there was an Adam Sandler movie this morning. I felt like that was the perfect way to end a birthday because he just makes me happy. Call me juvenile (I hope you will). I seem to remember a scene with chimps playing instruments too and that was the icing on the cake.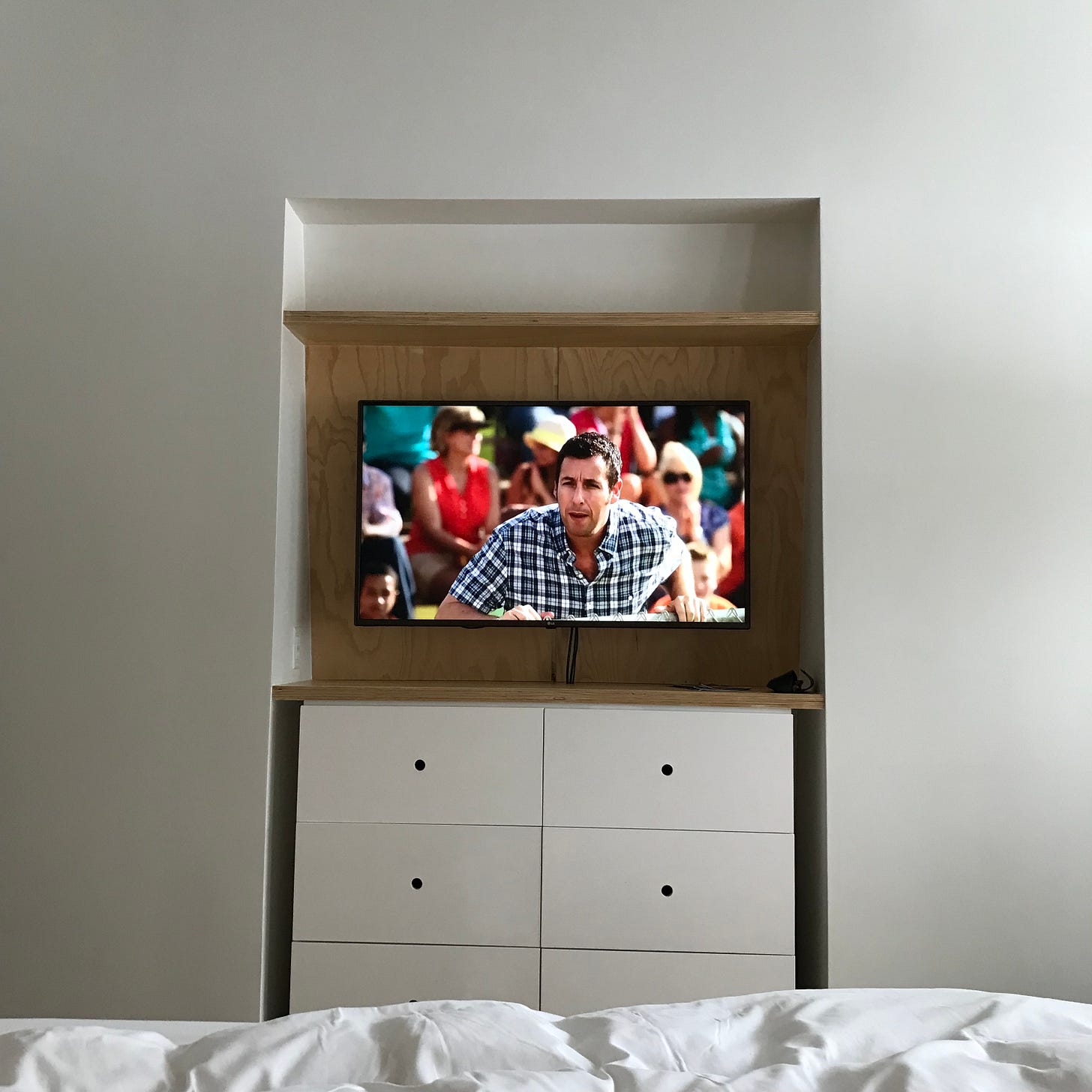 But maybe that's too frivolous a note to end things on, so for a little symmetry, I'll say that Eric and I listened to Gordon Lightfoot together and talked about recording. I really am lucky, and will stand in water with a tepid plastic cup of beer if that's what it takes to keep doing this. It only makes all the good times feel that much sweeter.